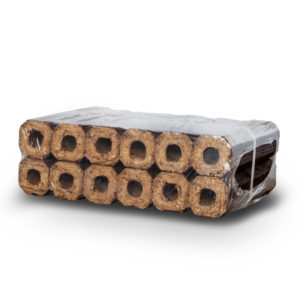 Branded and unbranded Pini Kay briquettes are made from 100% birch or mixed sawdust and provide a round opening in the middle for improved air flow. They release twice as much heat from the same volume and for a comparable price to firewood, burn cleanly and for a long time. They almost not expand in the combustion chamber in comparison with any other briquettes. They are suitable for all types of fireplaces, can be used instead of wood charcoal for barbeque thanks to giving long lasting even heat after initial flame stage.
---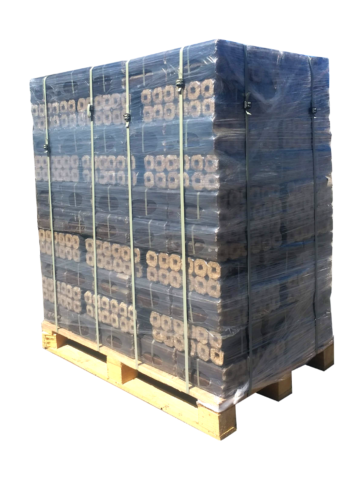 Size: 65x65mm octagonal cross-section. 250mm long, with a central hole.
Moisture: ca. 3%. Ash: 0.6%. Sulfur: 0.02%. Heat content: 5.2KWh/kg. Logs per pack: 12. Pack weight: 10kg. Pack size: 39 x 25 x 13 cm. Delivered on Euro pallets, 96 x 10kg packs to a pallet. Plain packaging, Bioglow or own label available. Point of sale posters and other promotional materials available. Consignment stock available. Drop shipping available. Quantities available from single pallets to full loads.
---