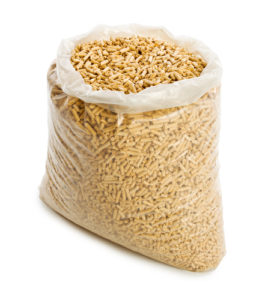 Flex Technologies offers domestic and industrial wood pellets in quantities from single pallet to full vessel loads of up to 3,000 tonnes at a time. We are able to supply large long-term contracts. 
For your residential or commercial wood pellet requirements, you will benefit from reliability and great value for money on our products. In the UK and soon in Ireland, the users benefit from support schemes such as the Renewable Heat Incentive.
Wood pellets are made of wood shavings, compressed under high pressure without any additional chemical binding agents. They are 100 % CO2-neutral and are, therefore, the ideal, climate-friendly fuel. Our wood pellets are sourced from suppliers certified to EN+ A1 standard or meeting equivalent specifications. For commercial users, such as hotels, farms, leisure and community centres, a greater variety of cost effective pellet types can be used, normally of A2 or industrial grade. This allows you to benefit from lower cost while complying with your boiler warranty. Commercial pellet standards do vary, please speak to us for a detailed consultation.
---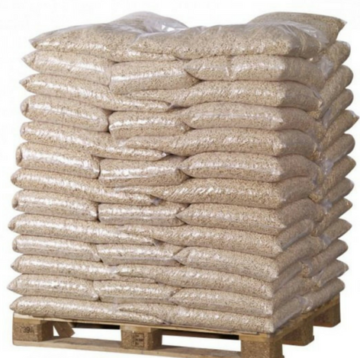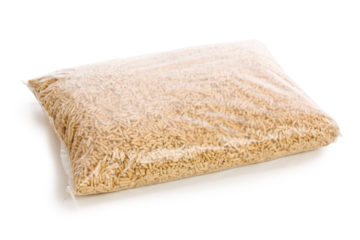 We offer full container loads of EN Plus A1 certified wood pellets in 15 kg plastic bags. Full load includes up to 20 pallets with 89 x 15 kg  clear plastic bags with pellets. Basic parameters of the pellets:
Moisture:  7.6%
Ash: <= 0.5%
Durability: 99.5%
Fines portion < 3.15mm: <= 0.1%
For comparison these are the requirements for EN Plus A1 pellets:
Total moisture: 6.1%
Ash in dry: 0.5%
Ash as received: 0.5%
Volatile matter in dry: 84.5%
Volatile matter as received: 79.4%
Gross calorific value in dry: 4,764 kCal/kg (19.9 MJ/kg)
Gross calorific value as received: 4,473 kCal/kg (18.7 MJ/kg)
Net calorific value as received: 4,145 kCal/kg (17.3 MJ/kg)
Sulphur in dry/as received: 0.01%
Durability: 98.7%
Abrasion: 1.3%
We are very competitive on price and quality for  of A1, A2 and industrial grade wood pellets delivered to Cyprus, Greece, Italy, the Netherlands, and the United Kingdom. Plain packaging, Bioglow or own label available. Point of sale posters and other promotional materials available. Consignment stock available. Drop shipping available.
---